Home

Products

Download

Order

Help

Examples

Contact

Pop Art Studio 6.4
24-12-2012
Create your own Pop Art masterpieces in the famous Andy Warhol and Roy Lichtenstein Style.
Pop Art Studio is very easy to use graphics editing software. It supports BMP, JPG, GIF, PNG, TIFF and PSD (Photoshop) formatted images. Pop Art Studio contains many Andy Warhol effects and the famous Roy Lichtenstein effect. The program provides an endless selection of text and drawing tools, filters and color adjustment capabilities. Layers allow you to create complex compositions. The following languages are supported: English, German, French, Spanish, Italian, Dutch, Portuguese, Russian, Polish.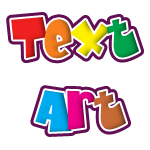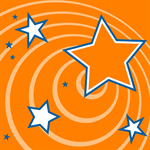 | | | |
| --- | --- | --- |
| | Andy Warhol Batch image processing: Che, Marilyn, Mao, Coca Cola, Dollar Sign, SL Coupe Roy Lichtenstein Yes We Can, the famous Barack Obama Poster Pop Art Girls Film Strips Postage Stamps Stamp Sheets Picture Wall Collage Shape Collage Photo Mosaic Clip Art Mosaic Text Mosaic Lego Mosaic Ministeck Mosaic Photo Mosaic, each section of the image is replaced with another photograph of appropriate average color Polaroid Madness Viewing and fixing photos, slide show Animations (Gif, Flash) for use in Web Design A large collection of Clip Art Text Art, text effects, and text warp tools Shape, Gradient, 3D and Clip Art tools Ultimate Fractal, create fractal designs of amazing detail Typo Effect Grammy Art Sky Writing Speech Bubble Spiral Text M.C. Escher Tessellation Kaleidoscope Seamless Tile Artistic Distort Star Lens Filter Engraved Holga Stained Glass Droste Effect Clouds Portrait Extrude Shatter Puzzle Maze Maze Generator Arcade Style Tank Battalion Pac-Man Dollar Bill Photos in the Sky Painting on a Cracked Wall Gradient Multi Color Gradient Techno Dots Retro Circles Fifties Woven Photo Content-Aware Fill Content-Aware Scale Crop to Selection Resize Flip Rotate Measure Paint Bucket Eraser Magic Eraser Clone Stamp Tool Color Palettes Paintbrush Airbrush Splatter Brush Effect Brush History Brush Edge Preserving Smooth Gaussian Blur Sharpen Unsharp Mask Automatically correct red eyes Vector and raster layers, layer groups Batch image processing (resize, flip, rotate, watermark, effects) Open, edit and save files and layers in Adobe Photoshop (PSD) format Full support for 64-bit editions of Windows English, German, French, Spanish, Italian, Dutch, Portuguese, Japanese, Russian and Polish versions | |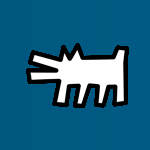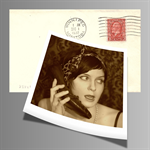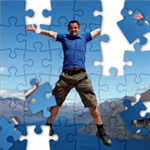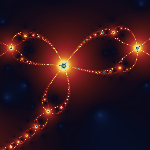 Andy Warhol, was a key figure in Pop Art, an art movement which emerged in America and elsewhere in the 1950s to become prominent over the next two decades. The Fauves used nonrepresentational color and representional form to convey different sensations.

In the 1960s Andy Warhol created several mass-produced images from photographs of celebrities such as Marilyn Monroe, Mao, Elvis Presley, and Jackie Onassis.
View the 'Little Boy' Pop Art Tutorial, well-known from the startup screen.